In the small village of BotRivier just off the N2 on your way to Hermanus, you can find the Botrivier Hotel, a fuel station and a hand full of shops. Other than these and a few outlying wine farms, there is not much else to write about. Until now.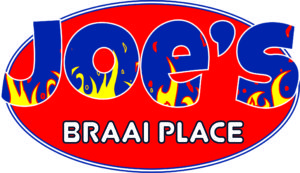 Portia is a resident of the informal sector of the town. She and her husband Joe live in an informal home with other members of their family. Parked outside their home is a caravan that they paid R5000 for with the plans to open a business and serve food to the local community and at functions around the town.
Portia started attending business courses offered through the local municipality and SEDA offices. She built up enough money to buy a laptop and printer that she uses to plan her business ideas and keep track of her emails.
Then through an initiative with the Kliphuewel-Dassiefontien Wind Energy Facility who sponsored a programme that we got involved with, this started to become real for Portia.
Her business now registered as Joe's Braai Place started to gain shape and momentum. A number of planning meetings and site inspections gave rise to the approval of some money to buy equipment and stock. Last week I felt like Father Christmas delivering a carload of items that will help Portia launch her business and start making money.
Portia has been equipped with not only the stock and kitchen tools but enough business tools to give her the jump start she needs to develop a sustainable business in the community.
We are still looking for partners who will continue to work alongside her after the contract expires at the end of the year to assist Portia in the financial accountability and supply chain issues she will face.
What a privilege and honour to be involved with her to help realise her dreams.