Is it not time to get that idea in your head onto a piece of paper and into action? I am amazed at how many people we meet that have had brilliant business ideas in their heads for years and never had the inclination or opportunity to do anything about them.
We have a solution for you, in fact, we have two: Each month we run a short half day programme called "Introduction to Entrepreneurship". This workshop will give you all the information and confidence you need to get out of the starting blocks and headed in the right direction. The next session is just a few days away on the 15th September. DETAILS HERE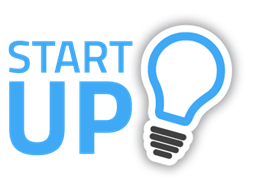 The second option for your future is our 6 module Start Up School. This programme offers a full day workshop every 3 weeks and walks the journey from initial idea through to the business launch pad. We cover all the required checkboxes, issues and compliance matters that you will need to be aware of in developing a new business. This is for you if you have an idea and need it to get to market. To book or get more info email me HERE.
Never let your ideas take up residence in your head; they will only breed regret and frustration. Better to try and refine your ideas and test them in the market before giving up on your dreams. Our success rate is far too high to ignore.
Your future awaits your action today. DO IT.