Facilitating Strategic Thinking

Putting Profit into Non-Profits

Putting Structure into Models

Putting Sustainability into Business

Putting Innovation into Service Offerings

Putting Intention into Personal Development
Strategic thinking is now a critical requirement for innovation and sustainability.
Without a clear strategic plan and regular review at a strategic level, many organisations and businesses lack clarity, lose income and become ineffectual. Do you feel that you're not reaching your full potential?
Every organisation, business and team needs to begin to ask the right questions about the right things at the right time and involve the right people to do the right things right.
Not all teams have the necessary mindset, headspace and ability to shift from the day-to-day details of operations to engage in strategic thinking and discussion.
We facilitate these strategic conversations with you: developing an action-orientated roadmap towards your innovative sustainable future.
EM Solutions – C

onsultants to Your Strategic Think Tank:
Providing

strategic consulting,

coaching, 

accompaniment and advisory to both business and the non-profit sector, with a specific focus on sustainability and funding diversification through innovative income generation development.
Our Clients are non-profit organisations and businesses who have annual budgets of at least $ 300 000 with a proven record of effective project implementation and solid management structures
Our methodology focuses on understanding through Assessment, thinking through Discussion, Implementation through innovation and Mentorship through relationship, resulting in a co-created sustainable solution for your organisation.
Select Your required Service Offering icon below 
Includes:
NPO sustainable strategy design
Income generation concept and strategy development
Off-the-shelf business options
Includes: 
Business Model design and development

 

Marketing strategy creation 

Implementation Support through coaching

 
Includes: 
Income generation activity concept design

and strategy development

Off the shelf Business-in-a-Box options

Implementation Support and accompaniment

Partner strategic planning process facilitation
Discover your inner courage to truly Understand your Mission and, through facilitated strategic thinking,
Grow your Organisation until you develop the confidence to Unleash your full potential.
YOUR STRATEGIC CONSULTANTS
Michelle Davidson has many years of financial strategy and management for both businesses and non-profits. Michelle has an uncanny ability to make a confused set of numbers into a well presented, understandable spreadsheet. She is a wonder at understanding complex financial and accounting situations and developing a simple action plan to sort out current procedures and develop future strategies.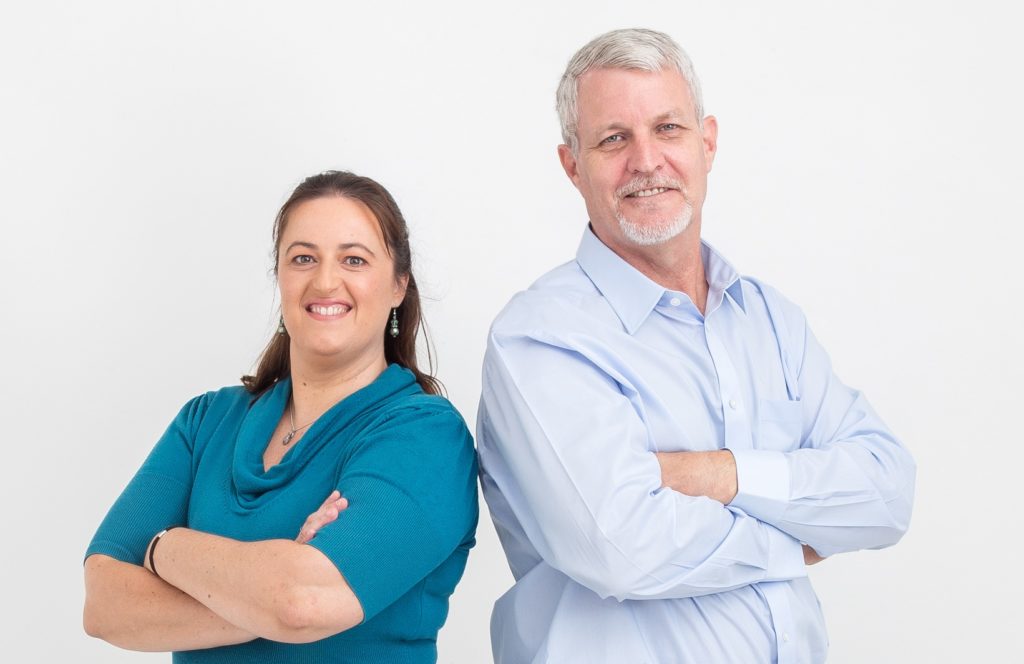 Bruce Wade is a Strategy Adventurer who toils with the issues of sustainability, innovation and profitability with his global base of clients. Often described as Purposeful and Driven, he has a huge heart for the people he works with and shares a passion for the capability growth of both individuals and communities. Drawing on his super-powers gleaned from the Bat, He has created many models and frameworks that are Agile, Adaptable and laser-focused on the issues at hand. 
Our core aim is to make you feel:
Valued – you are important to us no matter who you are
Supported– we are in this together and we will do whatever we can to help, even if it is just to listen
Reassured – in the consistent quality of the service you receive
Confident– in your decision making, in your compliance, in your ability to succeed
Mission
To honour God through our work, attitude and relationships
To provide a supportive framework that facilitates both people and business development
To commit to honest and transparent communication with our stakeholders
To be a sought after employer, providing comprehensive, quality training and a productive environment
To be forward focused in our approach and methodologies
To constantly review and revamp our skills, processes and tools
To build a respected brand
To be outward focused to impact people from our local communities to the ends of the earth
Values
Individuals: Everyone is made in the image of God and is therefore valuable to Him and to us. Therefore, we respect each individual's decisions, opinions, rights, perspective, personality, and actions.
Growth: If you are not growing, you are dying. We value growth in the following areas: – Personal growth (intellectual and emotional) – Business/Organisational growth – Technical growth – Economic growth
Family: The family is the foundational unit of society and must be protected.
Communication: No-one is an island, how we interact affects how we perceive our world. We have the power to change a person's perception of themselves and others.