Unleash your confidence and courage so that you can accomplish what you were born to achieve.
If you are an Entrepreneur or Business Owner / Manager then you will recognise that the two most essential strategies for any sustainable business are: To firstly develop a workable business model and secondly, to create an effective marketing activity schedule.
We stand by the idea that if you have a great product that fits in well with your workable business model, supported by a well thought out marketing strategy filled with activity, you will have a sustainable and profitable business.
Our coaching programmes follow a three-phase approach of: Understand, Grow, Unleash, through a number of coaching sessions designed to develop a working and implementable strategy around your dreams and the businesses needs.
We offer 2 coaching programmes:
Business Model Development
This 4-month, 8-session coaching programme offers you the chance to develop a working, sustainable business model that strips your business down into the 4 basic principles of income generation. These are then assembled into a custom design around your vision and business goals.
Download our business model brochure HERE
Marketing Strategy Development
If your product is well developed and your target market well defined, then marketing becomes just a matter of strategic positioning. Get this right and you should have a constant queue of people interested in doing business with you.
We offer three options to develop your marketing strategy:
Blue Water Strategies workshop – how to develop new strategies for your business and product offering to move away from the commodity sector into the experiential sector where customer loyalty is key and price become almost irrelevant in the sales negotiation.
Narrative Marketing Workshop – Developing a narrative approach to marketing and sales efforts through short stories that engage your client's imagination and emotions.
Marketing Strategy Development – a 5-month 10-coaching programme aimed at developing an innovative and sustainable marketing strategy and action plan around your brand and product offering aimed at your desired target market.
Download our Marketing Strategy Brochure HERE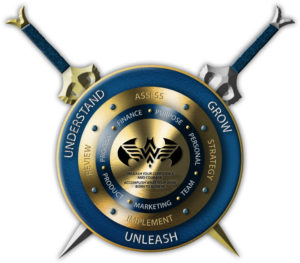 If you still doubt the power of business coaching, read what others have to say:
One of the most important elements to a coach's credibility is when they make good on what they promised. Bruce delivered more than was expected of him and in such an easy and humorous way that it didn't even feel like we were being challenged and stretched to grow.  Yet, our business had a complete revival.  Bruce's ample experience, knowledge, and incredible insight during our time together deserve the credit.
In various interactions with Bruce while he was speaking and in consultation, he has guided me through a process of using narrative and storytelling to market my new material. His information has been excellent and his insight has been challenging and very helpful. I am grateful to Bruce for opening a new world to me and setting my marketing and project on an exciting new path.