ABOUT US
Entrepreneur and Management Solutions, based in Cape Town, South Africa is co-owned by Michelle Davidson and Bruce Wade. We offer a range of business development strategies and services that address all aspects of business operations and growth.
We assist entrepreneurs to discover their inner courage to truly Understand their businesses and, through our strategic coaching, Grow their businesses until they develop the confidence to Unleash their full potential. Together with them, we develop and journey along a personalised roadmap loaded with our comprehensive framework of relevant and applicable tools and techniques.
The three pillars of products include:
Accounting and Compliance Support Services

Strategy Coaching Solutions

Business Education Programmes
EM Solutions provides a range of services and solutions tailored to each customer's specific requirements. Our goal is to continue to effectively deliver innovative and high-quality services.
Our core aim is to make you feel:
Valued – you are important to us no matter how small you are
Supported– we are in this together and we will do whatever we can to help, even if it is just to listen
Reassured – in the consistent quality of the service you receive
Confident– in your decision making, in your compliance, in your ability to succeed
Mission
To honour God through our work, attitude and relationships
To provide a supportive framework that facilitates both people and business development
To commit to honest and transparent communication with our stakeholders
To be a sought after employer, providing comprehensive, quality training and a productive environment
To be forward focused in our approach and methodologies
To constantly review and revamp our skills, processes and tools
To build a respected brand
To be outward focused to impact people from our local communities to the ends of the earth
Values
Individuals: Everyone is made in the image of God and is therefore valuable to Him and to us. Therefore, we respect each individual's decisions, opinions, rights, perspective, personality, and actions.
Growth: If you are not growing, you are dying. We value growth in the following areas: – Personal growth (intellectual and emotional) – Business/Organisational growth – Technical growth – Economic growth
Family: The family is the foundational unit of society and must be protected.
Communication: No-one is an island, how we interact affects how we perceive our world. We have the power to change a person's perception of themselves and others.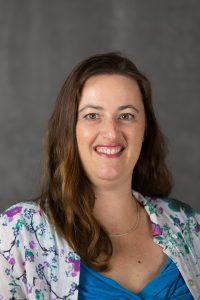 About Michelle Davidson 
Michelle Davidson has a B.Com in Information Systems from University of Cape Town. Her qualification and working experience has given her an understanding of processes, process-flows, systems, computers and automation. She seamlessly blends this knowledge with a love for spreadsheets and entrepreneurship, creating a unique mix of skills and expertise.
Michelle has over a decade of experience in the non-profit sector. She understands the specific challenges and issues that non-profits face on a daily basis. Her favourite project is to re-structure the internal processes to improve efficiency and usefulness of information.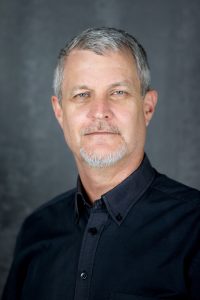 About Bruce Wade
Bruce, following 15 years in corporate, has run his own business since 1998, giving him a wide range of experience in developing ideas into sustainable companies. He is an author, speaker, trainer and the inventor of The Sphere of Mankind and the Business Arrow.
Bruce expresses his passion for life and leadership through his various business interests and has been instrumental in assisting many businesses to get going and growing.
Bruce Wade is also known by his Xhosa name Thandisiswe (Lover of the Nation), given to him by a local clan in Cape Town.
Bruce is a qualified Merchant Naval Officer, Fire Fighter, Ships Medic, Radio Operator, Ski boat Skipper, Advanced Scuba Diver, Computer Programmer, Business Analyst, Project Manager, Retail Analyst, Trainer, Counselor and Business Coach.