KEYNOTE SPEECHES – BRUCE WADE
Bruce is a master story engineer. He has been instrumental in assisting in the growth of over 650 businesses, all through identifying and enabling their inner story to be written, told and understood.
Bruce Wade, often confused as a superhero is a husband, father of two, a Speaker, Author, Innovation Coach and Facilitator, Bruce is the creator of The Sphere of Mankind, the Business Narrative Strategy and author of Exploit Yourself, available HERE for download or on Amazon.
He has the following Keynote speeches that can be delivered in various formats and lengths:
The 6 Realities of Tomorrow: Understanding what reality we live in and where those with whom we need to communicate with are, is critical for relationship building, marketing and business development. This shocking look at our current state of social interaction through six lenses of reality develops an awareness of how poor we are at communication but gives us the tools to understand and reach out to those we need to talk to.
Don't Shoot Yourself in the Head: The Assumptions of Entrepreneurship. This informative and entertaining talk peels back the layers on different assumptions people make when going into business. Bruce deals with the origins of each assumption and how to best deal and overcome the potential hazard associated with each.
Building a Future Based on You. Knowing how to build a business or future around your own passions, strengths and desires a key to a successful fulfilled love. Bruce explores the 4 quadrants of the Sphere of Mankind to help you determine your function and purpose in life are.
Networking Your Way to Success. The art of Networking taken from his book "Exploit Yourself" is delivered through a number of mini-master classes covering the basics and advanced techniques of making connections that spark.
For more on Bruce Wade see his personal Website, LinkedIn Page and FaceBook page and Speakers Profile.
To book Bruce or make enquiries, please complete the form on this page and we will get back to you.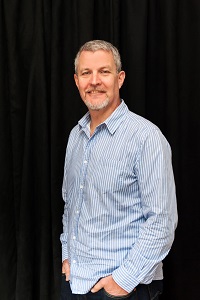 Book Bruce Now
To book Bruce for a function, speech or workshop, please complete the form below.