A global challenge for non-profit organisations is the ability to generate adequate unrestricted funding to ensure sustainability and longevity through investment in strategic initiatives, building reserves and covering core costs.  
Does your organisation struggle to diversify funding to reduce reliance on short-term donor contracts?  
Has your organisation battled to develop the business mindset necessary to think outside the box for innovative income generating activities? 
Our clients are non-profit organisations who have annual budgets of at least $ 300 000 with a proven record of effective project implementation and solid management structures. 
Active income generation activities can include starting a business in a separate legal entity, engaging in specific, ringfenced business activities independent of the organisation's objective, or integral to the organisation's objective, or merely operating existing activities with a more focused business mindset.  
Our AIIM methodology focuses on Assessment, Innovative Implementation and Mentorship, developing a co-created sustainable solution for your organisation.  
Our process follows the following project framework: 
We b

egin with a

n 

Assessment

 

of the existing structure 

to determine the best course of action 

and then

 

co

-creat

e

 a road map with the management of the

 

organisation to achieve the desired outcomes

,

 utilising the current resources and budget

.

 

Innovative Implementation

 follows the agile project approach giving you full control over timelines, budget and resource deployment to maximise results 

with

in the 

agreed 

scope.

 

Mentorship

 offers a high level of accountability, risk management and guidance to ensure the continued success and sustainability of both the 

o

rganisation and 

p

rojects. 

 

Drafted 

Learning D

ocuments

 from all activities are used to enhance current and future project methodologies.  

 
Discover your inner courage to truly Understand your Mission and, through our Innovative Implementation Projects, Grow your Organisation to develop your inner confidence to Unleash your full potential. Together, we develop and journey along the co-created roadmap loaded with our comprehensive framework of relevant and applicable tools and techniques.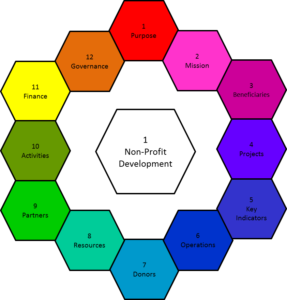 Our 3 service offerings are: 
Business Design & Development
Made up of: 
Viability Assessment 

(are you structured in a way as to be viable to start a business)

 

Business Concept Identification & Design 

(what business idea is plausible in your situation)

 

Business Strategy Development 

(co-creation of a comprehensive business and implementation plan)

 
Business Review & Improvement
Made up of: 
Business Definition & Review 

(what do your existing income generating activities 

consist of)

 

Business Improvement Plan 

(co-created strategy to improve aspects of the business)

 

Implementation Support 

(

advice, templates and connections to assist in implementing the improvements)

 
Operating Model Design & Improvement
Made up of a customised process of: 
Assessment 

(Define the Operating Model, or key aspects of it, Assess the effectiveness of the existing model

, and make recommendations for improvement)

 

Improvement Plan 

(co-create a comprehensive plan for improvement)

 

Implementation Support 

(advice, templates and connections to assist in implementing the improvements)